A Place to Call Home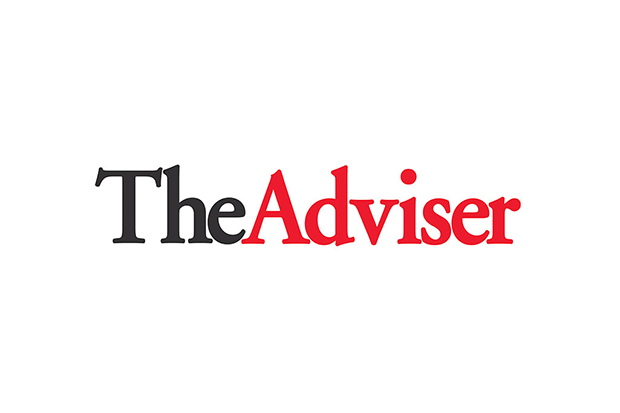 Publication Date: Tuesday, 27 July 2021
This article originally appeared in The Adviser
The Australian property market has been booming this past year, with the great Australian dream of home ownership alive and well. But it's not just local buyers driving demand, there has been increasing demand from expats and permanent residents living and working overseas too. The Adviser explores more.
Australia has long been seen as a land of opportunity. It's strong economy, high incomes, low population density, sunny climate and lifestyle all make this country an aspirational place to live in.
In fact, despite the coronavirus pandemic resulting in closed international borders, there continues to be strong demand for Australian property from
overseas buyers.
Australian expatriates, permanent residents living and working overseas, and non-resident buyers (including temporary residents) have all been eyeing the property market here, which has been contributing to the surging property prices and sales.
This might be because Australia is currently attractive to overseas buyers due to its relative success in curtailing the spread of the coronavirus (notwithstanding the slow rollout of the vaccine program and continued outbreaks), and Australia's property market being perceived as more affordable than other developed countries.
It is expected that when international travel restrictions ease, there would be a flood of nonresident and expat home buyers in Asia, the UK and the US looking to invest in Australia. And demand is already strong.
Expats a driving force
According to recent figures from REA Insights, overseas search activity on realestate.com.au was at an all-time high as at March 2021, particularly when the UK was thrust into a third national lockdown to curtail the coronavirus. Search activity from the UK rose by 43 per cent (over 452,600 searches) in March 2021, compared with December 2020.
However, this dipped by 6 per cent in June, with searches from the UK and the US falling by 26 per cent and 13 per cent, respectively, as those countries accelerated their COVID-19 vaccine programs and loosened restrictions.
Meanwhile, searches from New Zealand have spiked by 35 per cent since April 2021, driven by the trans-Tasman bubble.
Year-on-year, the overall upward trend has remained, with overseas buyer searches up 3.6 per cent, REA data showed.
Similarly, cross-border buyer enquiry data in Juwai IQI's Q1 2021 Residential Real Estate Asian Investment in Australia report reveals that while Chinese buyer enquiries for Australian residential real estate fell by 19.2 per cent in 2020, it predicts that Asian acquisition of residential real estate would return to growth in the second half of 2021 (if international borders reopen and the vaccine rollout is ramped up), with buyers from greater China the most active.
It said: "Foreign buying, including acquisitions made by permanent residents, should reach pre-pandemic levels by the end of 2022. Our base case is optimistic, and cross-border real estate investment shows every sign of recovering from the deep pandemic-produced slump.
"We do not, however, ignore the possible alternatives – both to the upside and downside."
Lender appetite varies for overseas buyers
While the strong overseas property buyer demand presents a window for brokers to expand their service offerings, it is vital for them to grasp the range of lender products and policies around this segment.
For example, in recent years, some major banks have tightened their lender policies for Australian permanent residents living and working overseas (by reducing loan-to-value ratios compared with what is offered to Australian citizens), while others have increased income shading for borrowers with foreign income sources.
Some non-bank lenders offer products that cater only to Australian and New Zealand citizens living and working abroad, and permanent and temporary residents with acceptable visas, while others have introduced products for expats as well as non-resident loans for international borrowers (which would require approval from the Foreign Investment Review Board, the authority on non-resident property purchases in Australia).
According to Brighten Home Loans head of credit Stuart Murray, reduced lender appetite for expat and non-resident borrowers could be attributed to their financial profile, which could be more complex as they may have both Australian and overseas-sourced income and debts.
He told the Adviser: "It is crucial for brokers to work with lenders who have the ability to understand this unique customer segment and verify serviceability accurately."
On the other hand, non-bank lenders like Brighten Home Loans have demonstrated their receptiveness to overseas buyer demand by launching new products or investing in the overseas buyer market to fill the void left by the major banks due to their increasingly restrictive policies.
Brighten primarily finances housing and construction loans for non-resident borrowers from Asia, resident borrowers with overseas income, and temporary residents.
Conditional approval is provided within 48 hours of service level agreement, and formal approval within 48 hours of receipt of all outstanding approval conditions (such as security valuation report, satisfactory employment checks, and evidence of funds held and available to complete the transaction).
Returning expat Australians have also been a driving force of overseas buyer activity. Real estate group The Agency's property partner, Ben Collier, recently said that expats (including young professionals, families and retirees) who have managed to return to Sydney in the past 12 months have been looking to purchase property in the eastern suburbs. Some expats have been interested in investment properties, particularly those who are living overseas but wanting a second home to reside in when they visit Sydney.
The real estate sector has been able to continue servicing these clients and responding to movement restrictions by deploying technology that enables buyers to research, inspect, negotiate for, purchase and manage properties in Australia online while still living overseas.
More products would drive competition
According to homeloanexperts.com.au senior mortgage broker Romy Dhungana, lenders have been offering abundant product choice for Australian citizens living and working overseas.
Mr Dhungana says he has seen an increase of almost 90 per cent in expat lending in the last 12 months.
However, he adds that options are limited for Australian permanent residents living and working overseas.
He told The Adviser: "It would be great to see lenders who accept Australian citizens also accommodating permanent residents living and working overseas. There's only a few who do that at the moment.
"It's always best to also have more options as this drives competition and helps us serve our
customers better by offering more competitive products."
Get in on the overseas market
The range of lender policies and products demonstrates the need for brokers to be abreast of the market.
Brokers who achieve this could expand their service offerings and become the adviser of choice for Australian citizens and permanent residents living and working overseas, as well as temporary residents wishing to purchase property.
Furthermore, by increasing referrals and leads, brokers could build a pipeline of overseas clients to ensure that servicing them is sustainable in the long term.