Brighten's Mission to Reshape Non-Bank Lending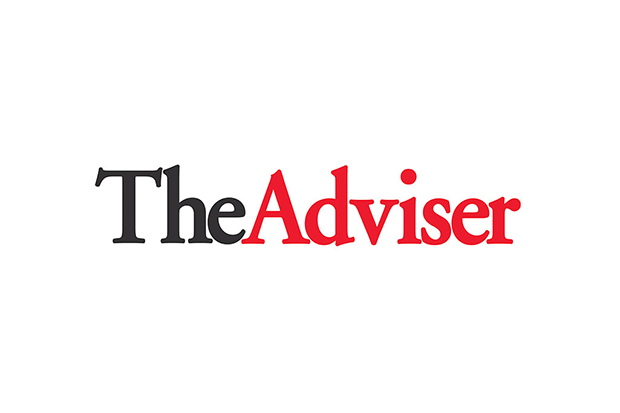 Publication Date: Tuesday, 27 July 2021
This article originally appeared in The Adviser
Four years after being established, the innovative, full-service non-bank lender Brighten Home Loans is poised to significantly scale up its presence in the prime and near-prime space with a mission to reshape the non-bank lending industry.
Brighten Home Loans has been on a relentless growth drive since it was formed and commenced lending in 2017. With an inherent advantage in being able to provide loans to both Australian residents and non-residents, Brighten has profitably and sustainably grown its loan book since inception. This has allowed the non-bank to further broaden its product offering to include prime and near-prime, non-resident and construction loans. It has grown its assets under management to more than $770 million and its team to more than 70 finance professionals, with offices in Sydney, Melbourne, Brisbane, Hong Kong and Shanghai.
In 2018, Brighten secured a $500 million funding line from a global investment bank on the back of growing borrower demand. This was followed by a $250 million warehouse facility with another international bank that further increased lending capacity. By mid-2020, Brighten was hitting its straps, rapidly increasing staff, building out expertise and forming new corporate partnerships with leading names. It then launched a residential mortgage origination pilot program with two white label partners in October to trial providing loans to the self-employed and SME borrowers.
In the past 12 months, Brighten's focus has been on building out broker networks nationally and enlarging its business development footprint on the Eastern seaboard. The non-bank has since established an expansive broker and aggregator network with access to more than 3,000 brokers Australia-wide. In parallel, there has been significant investment in developing an end-to-end digital mortgage solution through an innovative proprietary platform that delivers cost and service efficiencies for brokers and customers.
Four months ago, Brighten celebrated a big milestone as it priced its inaugural $366.5 million residential mortgage-backed securities (RMBS) transaction, backed by loans to non-resident borrowers and Australian residents and citizens serviced by foreign income. The deal was significantly oversubscribed, with demand spread across geographic regions.
Brighten's head of distribution, Natalie Sheehan, who has 30 years of experience in the mortgage industry, says the transaction provides strong validation of the overall strength of Brighten and its people and platform.
"The strength and diversity of our funding is a real point of difference for Brighten. We have now established two warehouse-funding arrangements with global investment banks, our RMBS program, and we also have a wholesale credit fund to provide further funding diversification. This is a huge advantage for our broker partners and customers, as our reliable and stable funding platform provides us flexibility in the types of loans we write," she says.
Ms Sheehan was a key hire for Brighten in April 2020, and her arrival has further accelerated the company's upward growth trajectory.
The decision to join was an easy one, she says. "The company really represents everything I value in the industry: a group of incredibly talented people coming together to build an innovative new way of doing things, giving brokers greater opportunity to help more customers.
"We all feel we are on a mission to reshape non-bank lending and be an innovative and effective alternative for those seeking home loans beyond the sphere of traditional banks."
Progress so far has been excellent. The prime and near-prime pilot program has been a huge success, exceeding the company's initial origination target by 250 per cent, she says.
"Over the next 12 months, we are looking to rev it up further, distributing our prime, near-prime and alt doc solutions to a broader range of segments across a much larger geographical footprint.
"The other parts of our business have also been booming, with our total originations increasing more than 400 per cent on the previous year. This puts us on track to grow our loan book to more than $2 billion over the next year," she said.
As Ms Sheehan looks ahead, she sees the company poised for a period of strong organisational growth of which embedding key values will be a key part.
"The past few months have very much been about building out capabilities behind the scenes, further improving distribution and increasing the size of our credit and operations teams. Our funding team has also been actively engaging potential funders to develop new funding lines, which will enable us to effectively scale our growth and enter new product segments. There has also been a strong focus on corporate governance, corporate social responsibility and sustainability, which are the key pillars of the company's culture."
Earlier this year, Brighten managing director Scott Kelly was appointed as a Pay Equity Ambassador by the Workplace Gender Equality Agency, after the non-bank voluntarily signed up for its program that encourages equal pay across workplaces in a range of sectors. The company also recently become one of the first non-bank lenders to join the Responsible Investment Association Australasia.
Ms Sheehan says Brighten wants to be recognised as an advocate for diversity, equality and sustainability. "We are looking at developing our green home loans program and getting third-party certification to provide confidence to our brokers and customers that we are delivering on our responsible investment promise.
"In the midst of all this, we continually look for feedback from our customers. We always keep the end consumer in mind because we know that also helps brokers to build their business."
Ms Sheehan says Brighten's best-in-class platform, its distinct product offering and clear service proposition helped it uncover many new market opportunities during the COVID-19 period.
"Brighten is not encumbered by the obstacles that entrenched banks face when it comes to legacy systems, processes and red tape.
"We have built Brighten with a focus on what we want it to be in the years ahead – and that is to be a significant player in the non-bank lending space. Through our effective and innovative lending solutions, we are dedicated to helping more home buyers achieve their goal of home ownership within Australia, enabling our customers to strive for a brighter future for themselves and their families."