What could be done to encourage more women into broking?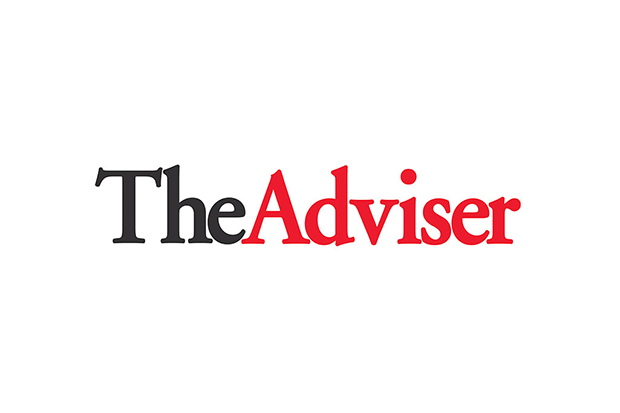 Publication Date: Tuesday, 8 March 2022
This article originally appeared in The Adviser
With the number of female brokers falling, we ask members of industry what they think could be done to encourage more women into this industry.
The broking industry (and the finance industry generally) has traditionally been male-dominated and while great strides have been made to welcome more women into broking, recent stats from the MFAA showed that the number of female brokers has been falling. Just over a quarter of brokers in Australia are women, according to the last Intelligence Service Report (IIS), the lowest proportion observed.
As we mark International Women's Day today (8 March) – a global day celebrating the social, economic, cultural, and political achievements of women – we asked female leaders of the mortgage and finance broking industry what they thought could be done to encourage more women to become brokers.
Here's what they had to say…
Broker perspective
Marissa Schulze, broker and director of Rise High Financial Solutions, noted that many women who join the industry do so when they have young families and want to run their own business.
"That's a really difficult time to progress your career because you're trying to manage family obligations all while trying to build a broking career from scratch," she said.
"We need to start promoting the industry at high-school and at university level to get females into the industry at a much younger age and take them through a really good pathway. Then they'll have a really established foundation to return to if and when they do start a family."
Ms Schulze added that she believed a lack of retention in broking was also caused by "a perception that you can't be a broker if you work part-time".
"While it is really hard for a female to work part-time and sustain a business if they're on their own, I think it is the responsibility of bigger brokerage groups, like ours, to be able to offer opportunities for female brokers to have successful broking careers," the South Australia-based broker said.
"I do believe that female brokers can be successful working part time if they find the right group and structure to support them."
Similarly, speaking at the recent LendEd "Stronger Together" webinar to celebrate International Women's Day, asset finance broker Mhairi Macleod from Astute Ability Finance Group said that profiling broker career paths to schoolchildren was key.
"I work with an organization called Inspiring The Future. I go into schools, and I speak to year 10, 11 and 12 students about what it looks like," she explained.
"Not everyone wants to go to university. Kids want to see other pathways to other industries. So I show them pathways into our industry and if they want to be a broker, or they want to be a loan processor or a credit analyst. There are so many options, So, I go around and talk to them about pathways to industry. and I talk to them about financial literacy skills."
Aggregator perspective
Just two of the major aggregation groups are now led by women; outsource Financial's Tanya Sale (owner and chief executive) and Loan Market's Andrea McNaughton (managing director).
Speaking to The Adviser, Ms Sale, CEO of outsource Financial said: "The reason that most commonly gets mentioned [as a barrier] is when women choose to start and/or raise a family. From a biological sense, as women it is in our nature to stay close to our children and support them.
What our industry needs to do in order to cater better for women wanting to raise families is to understand the age-old "Equity vs. Equality" dichotomy and start implementing support mechanisms that will enable more women to sustainably balance the best of both worlds," she added.
Loan Market managing director Ms McNaughton added that she believed "women can overcome any barrier to be successful business leaders", highlighting that two of the group's most awarded brokers are women (Sarah Thomson from Geelong and Pauline Trotter from Auckland). However, she suggested that support and networking groups could help empower more women to lead.
Ms McNaughton said: "Women make terrific business owners and brokers, as evidenced by amazing Net Promoter Scores and results. They're very quick to achieve growth and better reflect the diversity of the communities we serve.
"I founded our award-winning Leading Ladies of Loan Market program back in 2017, which is now led by our President Suzi Trajanovski. This is a real point of difference for Loan Market and one of the many reasons why female brokers and business owners succeed and grow.
"Many female customers seek out female brokers because they feel a little more comfortable talking to another woman about finances. This is just one of the trends that our members have shed light on at Leading Ladies over the years, and our brokers' value proposition to female clients has become stronger, as a result."
Female broker empowerment groups
Given that women are still a minority in broking (and a shrinking one at that), there is a range of support and training programs for female brokers available.
Jane Counsel, leadership and career coach and the co-founder of Thrive4women, said that it was important to not think about gender diversity as "a women's issue".
"It's an industry issue and we all (men and women equally) have a role to play in helping make our industry more attractive to women," she said.
"It really requires a whole-of-industry approach that is broader than just focussing on women one day a year or hosting events for women to come together throughout the year. It's about identifying and removing gendered biases, calling out behaviours that are not inclusive of women, challenging our narrow definition of what success looks like in this industry, creating structured pathways to attract more women into the industry and investing in and supporting their success."
Meanwhile, Yasmine Shah, the chief of tribe for the Women's Commercial Finance Forum, outlined that the broker associations are "already doing a fantastic job implementing initiatives to attract more women to our industry", and proposed a specific internship program for women.
Ms Shah said: "[This would] offer a base hourly wage in the first year and commission only in the second year.
"Aggregators can have unique internship programs like these that are co-funded by the government, the new entrant and their top brokers who are on the lookout for talent to join their businesses resulting in a mutually beneficial ecosystem and the ideal supportive infrastructure for women to thrive."
Lender perspective
For female lender leaders working in the third-party space, a key part of encouraging more women into industry is through education of what brokers do, having strong role models, and providing apprenticeships/training support.
Nicole Triandos, head of strategic partnerships, broker distribution at NAB, said: "Broker market share has grown, with more brokers coming into market, but the number of women still remains quite low. Finance was traditionally a male-dominant industry and I think there's a lot of different opportunities in finance companies now.
"We need to educate the up-and-coming generation that this is a safe place, and that it's a fun place to work. It's also extremely valuable, because money and finances are essential to live and to buy a house. I think that the more and more females we have in this, the better organisations would be. So, education is key. Everyone needs to take responsibility for diversity and inclusion."
Anita Hyde, head of specialised and private, commercial broker at NAB, added: "It's about reviewing the barriers to entry, especially for commercial lending.
"I think the real crux of it is about making sure we've got these sponsored workplace placements to encourage more people into the industry straight out of school… Is there some way we can offer more support through aggregators or lenders? Is there a way we can encourage more female sponsorships to help achieve the qualification? Maybe with an apprenticeship program with a diploma in commercial lending or retail lending or perhaps sponsored intern and graduate programs (like we have at NAB)?"
For Natalie Sheehan, head of distribution at Brighten Home Loans, role models play a critical part in overcoming gender bias and the overarching sentiment that career progression and success are more difficult for women to combine with having a family.
"We should give women leaders within the finance industry a platform to share their own stories about overcoming the challenges of building a career within a male-dominated industry," she suggested.
"These personal stories, and in particular the steps these women [have] taken to combine a successful career with raising a family, provide relatable and empowering advice that cement that success within the finance and broking industry is certainly achievable for women.
"It is important for women within the finance industry to empower other women. Dismantling workplace environments and systems that were not originally built for women is an important step towards building healthier organisations."