Why technology is crucial for the mortgage industry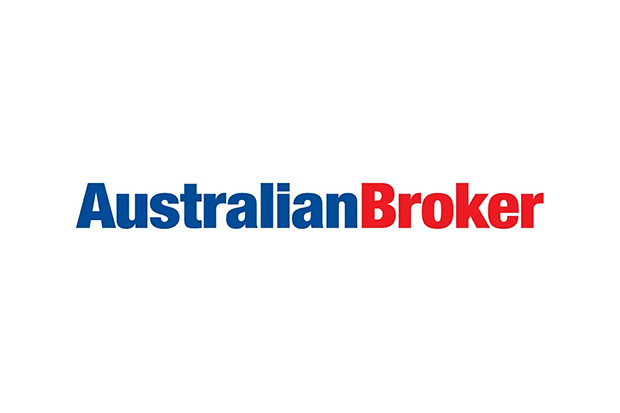 Publication Date: Friday, 4 August 2023
This article originally appeared in Australian Broker
Technological advancements are key to increasing broker share and it will likely be the same for the present and future, according to Chris Meaker, national sales manager at non-bank lender Brighten Home Loans.
With several competing trends threatening to shape the industry, Meaker (pictured above), who has two decades of experience in the finance industry with a focus on lending, said technology offered brokers the ability to "quickly adapt" to the challenges and opportunities presented to them.
"More and more mortgage brokers are seeing the benefits today of the technology implemented a decade ago," Meaker said. "This includes digital platforms for applications and decisions, automated verification systems, and tools to help identify the best mortgage products for each customer's circumstances."
"In 10 years, we will look back and see the same thing. The brokers that seize the opportunities now will be the best positioned to thrive in the coming years."
Over the past decade, and especially since the royal commission, there has been a significant increase in the number of people using mortgage brokers.
Brokers now facilitate nearly 70% of all new residential home loans, whereas this was only around 40% just 10 years ago.
"Australians are seeking professional advice to make informed decisions and navigate through challenging times. This is a massive opportunity for brokers to expand their business," Meaker said.
Meaker attributes a large part of this shift to the early adoption of technology.
"Technology has streamlined processes, reduced paperwork, increased efficiency, and made decision-making quicker and more accurate," Meaker said. "More importantly, it has created more time for brokers and BDMs to focus on building stronger relationships, leading to a greater number of opportunities for connections."
The pandemic-influenced present
When one goes over the history books, it's safe to say the word "pandemic" is likely to appear.
CoreLogic research has suggested that the pandemic is one of the main causes of the current housing crisis.
Rising building costs, construction delays, and adversity to risk resulted in a decrease in housing supply. This, coupled with an increased demand for housing partly due to stimulus measures, led to strong price growth and a steep rise in rents.
This has made the supply of new housing struggle to keep up with the still-high demand. As a result, Meaker said "it was likely" that house prices would continue to rise for the "foreseeable future".
But Meaker said this was both a challenge and an opportunity for brokers.
"While there is now more demand in outer suburbs of major cities and in many locations in regional Australia, these markets sometimes require a different approach to what they may be used to," he said.
"It's important for brokers to constantly be developing an understanding of expanding markets and developing strategies to serve clients in those markets effectively."
Meaker said that due to rising house prices, they might be a need for more diverse mortgage products to cater for a wider range of customers.
"Brokers should be on the lookout for these products, so that they're at their fingertips when needed."
The trends that may shape the future
Over the next decade, Meaker said "several significant trends" were poised to impact the mortgage industry in Australia.
One prominent trend is the steady growth of self-employment.
In 2021, the number of self-employed individuals in the country reached 2.2 million, marking a 3.9% year-on-year increase.
"This demographic shift is crucial for mortgage brokers to consider, as self-employed customers may face unique challenges in qualifying for traditional home loans from banks due to their financial profiles and circumstances," Meaker said.
Moreover, the influx of immigrants into Australia is expected to persist in the coming years.
High levels of immigration can lead to increased demand for housing, which presents both opportunities and challenges for brokers.
Meaker said these potential customers might require "tailored mortgage solutions" to meet their specific needs.
He said non-bank lenders such as Brighten Home Loans, which has more than 15,000 brokers in its distribution network, could cater to a wide range of customers.
"To thrive in this evolving landscape, mortgage brokers should proactively position themselves for success. One effective strategy is to forge strong relationships with non-bank lenders that offer prime and near-prime offerings catering to underserved segments of the mortgage market," Meaker said.
"By aligning with such lenders, brokers can better address the unique financial situations of their clients, ultimately enhancing their value proposition."
How technology will tie in
With these trends in mind, Meaker said client user experience would become "increasingly more important" for mortgage businesses and new technology could be used to free up time.
"AI and machine learning can help automate routine tasks like data entry and document verification. This can increase efficiency, reduce human error, and allow brokers to focus more on customer service and strategic tasks," Meaker said.
"Digital tools can improve customer experience by offering user-friendly interfaces, easy document uploading and signing, and timely updates about loan approvals or status. This can streamline the loan application process and improve client satisfaction."
However, Meaker warned that broker "must be vigilant" about potential challenges and proactively implement strategies to future-proof their practices.
"Uncertainty has become a constant factor, as exemplified by the rapid rise of AI in recent years—a development that few foresaw half a decade ago," he said.
"To navigate these uncertain waters successfully, brokers must remain informed about the latest developments in the global and local economy, technology, and current affairs. Staying abreast of these trends will empower brokers to adapt their strategies swiftly and capitalise on emerging opportunities."
"A forward-looking and flexible approach is key to thriving in a dynamic environment."