Changing Gears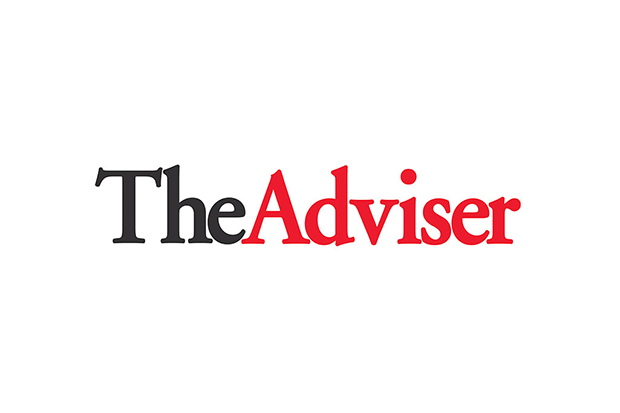 Publication Date: Friday, 30 October 2020
This article originally appeared in The Adviser
With nearly 30 years of experience in the mortgage industry, Natalie Sheehan is well equipped to take on the role of head of distribution at non-bank lender Brighten Home Loans, which she was appointed to earlier this year. But as well as being a leading name in finance, Ms Sheehan has been making a name for herself in competitive sports, too, having represented Australia in the 2014 ITU World Triathlon Series and the 2017 UGI Gran Fondo World Championships. We catch up with Ms Sheehan to find out how she's done it all.
Q. You joined Brighten Home Loans in April of this year as head of distribution. What drew you to the role?
The company really represents everything I value in the industry: a group of incredibly talented people coming together to build an innovative new way of doing things and giving brokers more opportunity to help more customers.
My mandate is to take the Brighten products and use my experience to distribute the through a number of channels in the market. I've been in the finance industry for about 28 years (which probably shows my age!) and over that time, I've worked in third-parry lending with Pepper Money, Resimac and Homeloans Ltd, and worked for a major bank (Commonwealth Bank) for nearly 10 years.
I thought this was just a fantastic role and I've really enjoyed being able to build my own team and help Brighten ramp up to launch domestic products, as well as the non-resident products.
Q. Do you think it's important to have strong female role models in the industry?
I think it is healthy to have an equal representation, but I'm very passionate about supporting women in this industry. I think women bring a different skill set to the table and a different perspective. So, I do think you need a good mix of people, but if you have very successful, very passionate, very hard-working women in your organisation, I think you will have a very healthy organisation.
I think having strong female role models definitely helps. I have two children (though they are grown up now) and I was a single parent for many years, and I understand the challenges of working with young children while juggling a career. Some of the best conversations I've had about managing my rime to help me rebalance my life and be able to achieve what I want to have been with other women who are experiencing similar things.
There are so many great role models in this industry and I really look up to them, I champion them and I celebrate them.
Q. What do you think could help attract more women to the finance industry?
I think we need to help women believe in themselves and give them the support and confidence char they have the skills, the education and the ability to step up into roles that they want to.
I believe that women often don't have the confidence to put their hands up for things. You often hear that men will put themselves forward to job roles even if they don't meet all the essential or desirable skill requirements, whereas women are less likely to do so. It's often just about the belief in yourself. They might not have all the skills required, but with the right mentors around them, the right systems and drive to learn, then they can get there faster.
So, I think having female mentors, whether formal or informal (it might just be a coffee catch-up once a month, for example), is really important. You need someone you can call and ask advice from. That certainly helped me over the years, having the ability to talk to someone who had been through a similar experience or had navigated their way to somewhere that I wanted to be was invaluable.
I used to be a mentor in a formal capacity, and I still have a number of brokers that I have mentored for a number of years that I catch up frequently with – and not just women.
It's what I'm passionate about. If I can help people, particularly in this industry because I just love it, I'm more than happy to do that and I definitely want to be able to do that.
Q. As well as working hard in the finance Industry, you're a keen cyclist and have even represented Australia in competitive sports. What have been some of the highlights?
I've always loved sports and started competing and training consistently in 2009. I entered into the Gatorade Triathlon Series in Melbourne that year and really enjoyed it and wanted to do more.
I set myself a series of goals at the beginning of the year every year, and one of my goals was to represent Australia in a sport. In 2014, I realised that goal by representing Australian in the ITU World Triathlon championships held in Edmonton, Canada. I didn't know how hard it would be when I first signed up, but it was a major goal for me, so I stuck to the training, stuck to the goal and it was an amazing experience. It was truly a really humbling experience to wear the green and gold and represent Australia in the Parade of Nations behind the Australian flag.
But I did find training for triathlons was basically like training for three different sports – it just took up so much time. So, I decided to focus on cycling, and I went on to love cycling even more than triathlon. I then represented Australia in cycling at a road cycling event in France in 2017 (the UCI Gran Fondo World Championships).
I've cycled for charity, too. In 2016, I cycled the Ride for Simone to raise money for my friend's niece, Simone Cozzella, who had brain cancer and required specialised treatment in Malaysia. It was a 1,170 kilometre cycle from Sydney to Melbourne over eight days with 14 team members – my band of brothers.
That race was one of the hardest things I've ever done because the weather was so changeable (we had heat, rain, hail and storms!) but it was really amazing to be able to help support someone for one singular purpose.
We helped raise $85,000 for Simone's treatment, and that is just so much more rewarding than any race.
Q. How do you find the time to cycle during the week?
I'm definitely a morning person, so I get up early. I'm on the bike by 5am. While it can be a bit full on and hard work, I find that a morning session energises me and I'm able to get so much done, particularly during lockdown. I've found it really productive to break up the morning before I sit down at my office desk.
Generally, I ride between 40-60 kilometres, depending on my training schedule, four days a week during the working week – I take Monday off. Then, on the weekend, I do endurance rides – generally over 100 kilometres each day on the bike.
But, like anything, I've had to work up to it. I used to ride 25 kilometers and think that was a long way, and I would be tired. But I've built up over a long time and really enjoy my longer-distance cycles now.