In search of an even playing field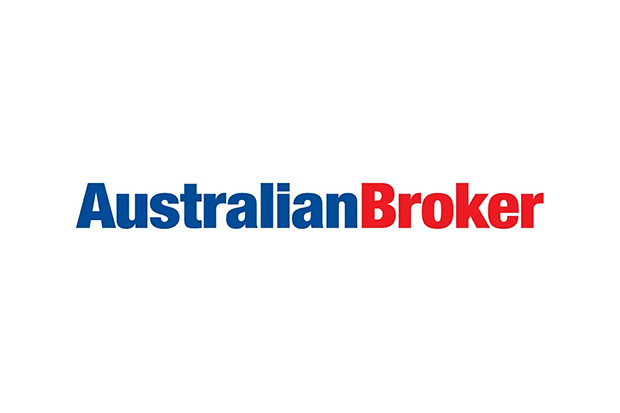 Publication Date: Thursday, 9 June 2022
This article originally appeared in Australian Broker
The pandemic helped break barriers for gender equality in some parts of the working world, but can the odds be levelled further for women in finance?
WOMEN IN FINANCE are taking stock of how the pandemic affected them and what it did for lifting their prospects – or not – as a group.
It's not an easy thing to measure, with representation, pay levels and underlying productivity all jostling for attention.
"This issue has become even more front of mind as the proportion of women in broking has unfortunately dropped through COVID," says Lara MacKay, head of NAB broker – Southern region.
The latest MFAA Industry Intelligence Service report shows that the number of female brokers in the industry stayed roughly the same from early 2020 to late 2021, but the proportion fell slightly as more men entered the business during the same period.
Women brokers now represent only 25.6% of the industry.
"Being a woman in a leadership role and a mother of three, I know and understand plenty of the challenges that our network face daily," says MacKay.
The report shows that women in finance were able to retain employment, but men found it easier to snap up jobs in one of the industries that did well out of the pandemic.
Even so, when it comes to female representation, many companies in finance are making progress against the current.
Non-bank lender Brighten Home Loans now has a payroll of more than 60% identifying as women and more than 50% of women making up its leadership team.
"Since the beginning of 2022, Brighten has recorded a 27% rise in female team members across the company, with 55% of the recent hires being women," says Natalie Sheehan, Brighten's head of distribution.
Brighten seeks to attract women to the business by championing the contribution women make and providing access to female role models to help create an even playing field.
"We continually review our recruitment, compensation and promotion processes to ensure gender bias is identified and overcome at the source," Sheehan says.
The retention of existing employees since 2020 underscores that companies in the sector value their female staff.
"The pandemic had the potential to alienate women in our workforce, [but] Liberty was able to strengthen its culture and performance," says the company's chief people officer, Anne Bastian.
At Liberty, 46% of the total workforce currently identify as women, but nearly 60% of internal company promotions in 2021 were female.
Internal support measures are crucial to such progress.
"It's been pleasing to see the finance industry continue to develop and put in place an abundance of support systems for women working in finance," says Belinda Wright, head of partnerships and distribution – residential at Thinktank.
"In the wake of COVID-19, the move to flexible working arrangements and hybrid working options has become far more accepted and accessible," she says. "This has been a welcome development for many families juggling multiple responsibilities."
Thinktank also currently has a higher proportion of female employees than before the pandemic – 49% now versus 43% in 2019.
"A flexible workplace supported by a great team culture have been key reasons for this, backed by a recruitment approach that always prioritises the right skills, experience and cultural fit," says Wright.
At ANZ, the number of women in leadership roles increased over the course of the pandemic to 35.3%, exceeding the bank's target of 34.4%.
The big four bank also focuses on the hiring process.
"When it comes to recruitment, gender bias and gender-based stereotypes can influence who is interviewed and selected for a role, how much they are paid and their opportunities for promotion," says Natalie Smith, ANZ general manager for retail broker.
ANZ combats this through such measures as setting targets for the representation of women in leadership roles; conducting coaching and awareness training to ensure that women are included on the shortlist for these types of roles; and ensuring that a female candidate is interviewed for every role and all interview panels contain at least one woman.
More flexibility
One positive thing the pandemic did was accelerate acceptance of various styles of working, which has had the effect of helping those who juggle a variety of duties outside the office.
"The opportunity for many people to work from home throughout the pandemic may have helped to dispel myths or reduce skepticism around the nature of flexible work, the types of roles that could be considered flexible and the influence of 'presenteeism' on career progression," says Smith.
This has carried over into the post-pandemic working world.
"Most of our employees are now working in a blended way – two to three days per week in the office and two to three days remotely," she says.
Other financial institutions are also making efforts to be more flexible.
"At NAB we have flexible working hours and a hybrid working environment which enables a smooth return to work for mothers and fathers, as well as focus on equality of pay and paternity leave," says MacKay.
This includes supporting flexible work patterns in business relationships.
"We also believe in being flexible to our network, helping support them around some of the difficult hours they have to work to fit in their family and work commitments," she says.
"It's all about pulling together to make it work in practice and understanding that everyone has their own individual set of circumstances."
Part of achieving higher representation of women rests on recognising the benefits it brings to the business.
"Although we often think of diversity and inclusion in terms of corporate and social responsibility, it's now well established that there is a clear business case for this – in terms of both profitability and performance," says Smith.
"It's been my experience that teams with the breadth of thinking, skills and experience achieved through diversity are better placed to deliver the best customer outcomes."
Sheehan says that since introducing changes at Brighten to advocate for positive changes in the financial services industry that value families and allow for a more positive work-life balance, there has been a positive flow-on effect for both men and women within the company.
"I strongly believe that involving both men and women in strategic decisions broadens perspectives, increases competencies, adds creativity, drives innovation, and leads to fewer conflicts and ultimately improved outcomes for the firm and its stakeholders," she says.
Thinktank is also a strong advocate for diversification in all respects but particularly in the workforce, says Wright.
"The benefits of having a gender diverse team are undeniable, as it helps to challenge our team, drive innovation and empower us," she says.
Women bring many strengths to the table.
"The emotional intelligence, adaptability and communication skills of women are recognised as valuable strengths in financial services roles," says Bastian.
There is also an abundance of support across the industry, including a range of industry associations offering women-specific forums that encourage professional development.
"Being able to support each other and help one another in the industry is imperative, whether that's through daily conversations or more formal events with our amazing female industry leaders," says MacKay.
Combating entrenched issues
But there is more the industry can do, particularly around equal pay.
The gender pay gap for women in financial and insurance services in Australia shrank by three percentage points to 20.6% over the 12 months to November 2021. While this represents the largest shrinkage in any sector measured, it was still the third-largest gap out of 18 sectors and far above the average of 13.8%.
Lower pay for women is partly due to less representation in managerial roles, something pre-pandemic research showed that onsite childcare can significantly counter.
Brighten voluntarily signed up for a program that encourages equal pay in workplaces across a range of sectors. The pledge creates a commitment to recognising that gender bias in performance, talent development and pay decisions can create like-for-like gender pay gaps.
But sector-wide programs such as these need to be backed up by managerial action to gain traction.
"While the industry initiatives are pivotal, it ultimately does come down to each business and leaders within those businesses to set the right standards and give life to them," says Wright.
Liberty has a leadership program that supports women's advancement.
"The workshops that program participants attend lead to important conversations at work and at home," says Bastian.
Home factors large in achieving progress for both women and their partners.
"Supporting men to access paid parental leave and flexible working arrangements is critical to enabling women's participation in business," she says.
Liberty backs this up with policies on parental support, fertility support, gender affirmation, paid parental leave and flexible work options.
Another area that should not be overlooked is encouraging a safe work environment for all genders.
For example, ANZ is a signatory to the Diversity Council Australia #IStandForRespect campaign, a commitment to stand against gendered harassment and violence in all its forms and to take steps to address sexual and sex-based harassment.
The normalisation of working from home has provided a back door to onsite childcare of sorts, allowing companies large and small to better cater to caregivers, albeit with the understanding that children may bomb the occasional Zoom meeting.
But flexible working arrangements are not new. Thinktank introduced flexible working hours in 2006, and many employees were able to move between full-time and part-time as they continued their careers while raising families.
"It's one of the reasons many of these team members have now been at Thinktank for 10-plus years," says Wright.
It's important that these new ways of working are not seen as suboptimal.
"Business leaders should carefully monitor their working policies to ensure those taking parental leave do not encounter a lack of career advancement while working remotely," says Bastian.
Accelerating momentum
The pandemic forced all companies to adopt WFH as standard practice, meaning that now is perhaps a better time than ever for women to join the broking industry.
"The rise of more flexible working arrangements is making this even more of a viable option for men and women," says MacKay.
Over the short term, there will be a greater need for good financial advice given the current economic challenges.
"For women in finance, their emotional intelligence and communication skills will be critical in supporting customers through uncertain times," says Bastian.
Women's economic security will likely remain a key focus at all levels of government.
"There are a range of practical steps we can take to support meaningful and sustained change," says Smith.
Longer term, showing that women are succeeding in the financial services industry will be crucial to encouraging talent to enter the sector.
"It's important for women leaders to have a platform to share their personal experience in overcoming the challenges of building a career within a male-dominated industry," says Sheehan.
"Through advocacy towards equality, diversity and inclusion, we can make the industry a more open environment for all."