Open Borders: Why expats are a big opportunity for brokers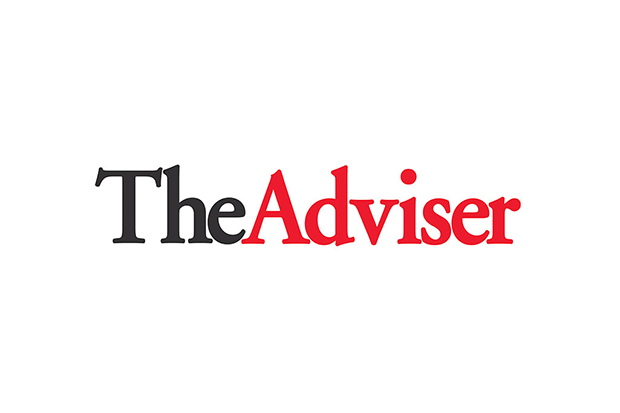 Publication Date: Wednesday, 19 October 2022
This article originally appeared in The Adviser
The pandemic has seen expatriate Australians return home in droves, and many are looking for new digs. Mortgage brokers are in the perfect position to capitalise on the return of overseas buyers.
The pandemic has had a transformative effect on the globe, from monetary policy to supply chains. Now, as we navigate a post-pandemic world, we're starting to see how various industries are adjusting to a new normal.
With borders closed throughout much of the pandemic, foreign investment in residential property took a significant hit. Foreign Investment Review Board (FIRB) figures show the total number of residential real estate sale transactions from foreign buyers purchasing properties in Australia fell from $8.5 billion in the
2017–18 financial year to $6 billion between 2019–20.
The figures reveal the total number of residential property sales made by foreign buyers during the 2018–19 period was 1,176, with a total value of $990 million, showing an overall reduction of 29.9 per cent in the number of sale transactions along with a 27.3 per cent drop in the value of those transactions when compared to 2017–18.
These figures represent any sale transactions made by foreign buyers in this period, regardless of when the initial purchase was made.
Foreign investment rule changes and the financial services royal commission, in conjunction with the disruptions caused by the pandemic, have all contributed to this drop in buyer numbers. However, over the 12 months to June 2022, the Australian Bureau of Statistics (ABS) has recorded a surge of long-term non-residents returning to Australia: an increase of 116 per cent year-on-year.
As a result, there has been an increase in demand for home loans from overseas buyers, particularly expat buyers returning to Australia.
It's worth noting that foreign home buyers who were still interested in purchasing a property in Australia were most likely to buy in the states of NSW, Queensland and Victoria, according to FIRB data, which reveals that 88 per cent of buyers bought property in these states during 2019–20.
Brighten Home Loans is an Australian-owned, based and regulated non-bank lender with offices in Sydney, Melbourne, Brisbane, Hong Kong and Shanghai. The non-bank says overseas buyers from Hong
Kong and the US have accounted for the biggest proportion of property searches, with buyers based in Canada, Singapore, New Zealand and China also making it into the top 10. Brighten observed that properties in blue-chip Sydney and Melbourne suburbs near good schools and the city are usually the most sought-after locations.
The trends indicate that overseas buyers are typically senior executives moving back to Australia, new migrant families, young professionals looking to purchase a home, or Australians working overseas who wish to purchase a second home to come back to when they visit or an investment property. "There is an increase in demand from expat Australians for investment properties due to Australia's relatively stable economic performance in comparison to global markets," says Natalie Sheehan, Brighten's head of distribution.
The question now is what do brokers in Australia need to know before writing a loan for an overseas buyer regarding legal constraints, or FIRB approvals?
Targeting overseas buyers
"Overseas and expat borrowers may have a more complex financial profile, having both Australian and overseas-sourced income and debts. Therefore, it is crucial for brokers to work with lenders who understand this unique customer segment," Ms Sheehan says.
"With the advantage of being a market leader in the non-resident lending space, Brighten has the ability
and the experience to accurately verify serviceability and provide better service to our partners and their expat customers."
Brighten's advice to brokers? Choose the right lender to avoid any delays in gaining approvals. "At Brighten, we pride ourselves in providing better service to our valued partners. We understand the importance to provide assurance to customers by offering pre-approval services," Ms Sheehan says.
"One key point of difference is that our Pre-Approvals are fully assessed so customers can go to market with confidence."
Brighten has seen significant demand in recent months. The non-bank closed its second public RMBS transaction in June 2022, which was backed by $525 million in prime resident and non-resident mortgage loans.
The expat specialist has also recently launched its own unique expat home loan, Brighten Elevate. Ms Sheehan says the product features a competitive interest rate, a maximum LVR of 80 per cent and a maximum borrowing amount of $2 million.
"Brighten is committed to supporting brokers with non-resident and expat customers," she explains.
"With the mission to reshape non-bank lending in Australia, the team at Brighten is constantly looking at ways to innovate and launch new home loan products to fill the void left by the major banks."
Brokers should note that Brighten also offers home loan products specifically designed for temporary residents, business visa holders, expats and non-residents with overseas-sourced incomes.
These specialist products sit alongside a suite of product for prime borrowers, the self-employed and those who are in need of alternative-documentation loans.
The non-bank lender continues to expand its end-to-end digital-mortgage solution through its propriety technology platform to further deliver better service proposition, including market-leading SLA.
Growing demand from overseas and expat buyers has seen Brighten join several aggregator panels in the past year, most recently Finsure and outsource Financial.
"Brighten is well placed to continue to sustainably scale its business through further developing our funding capabilities and bringing additional residential lending products to market," Ms Sheehan says. "Increasing our national distribution footprint via strategic partnerships with aggregators enables Brighten to reach more customers both nationally and abroad."